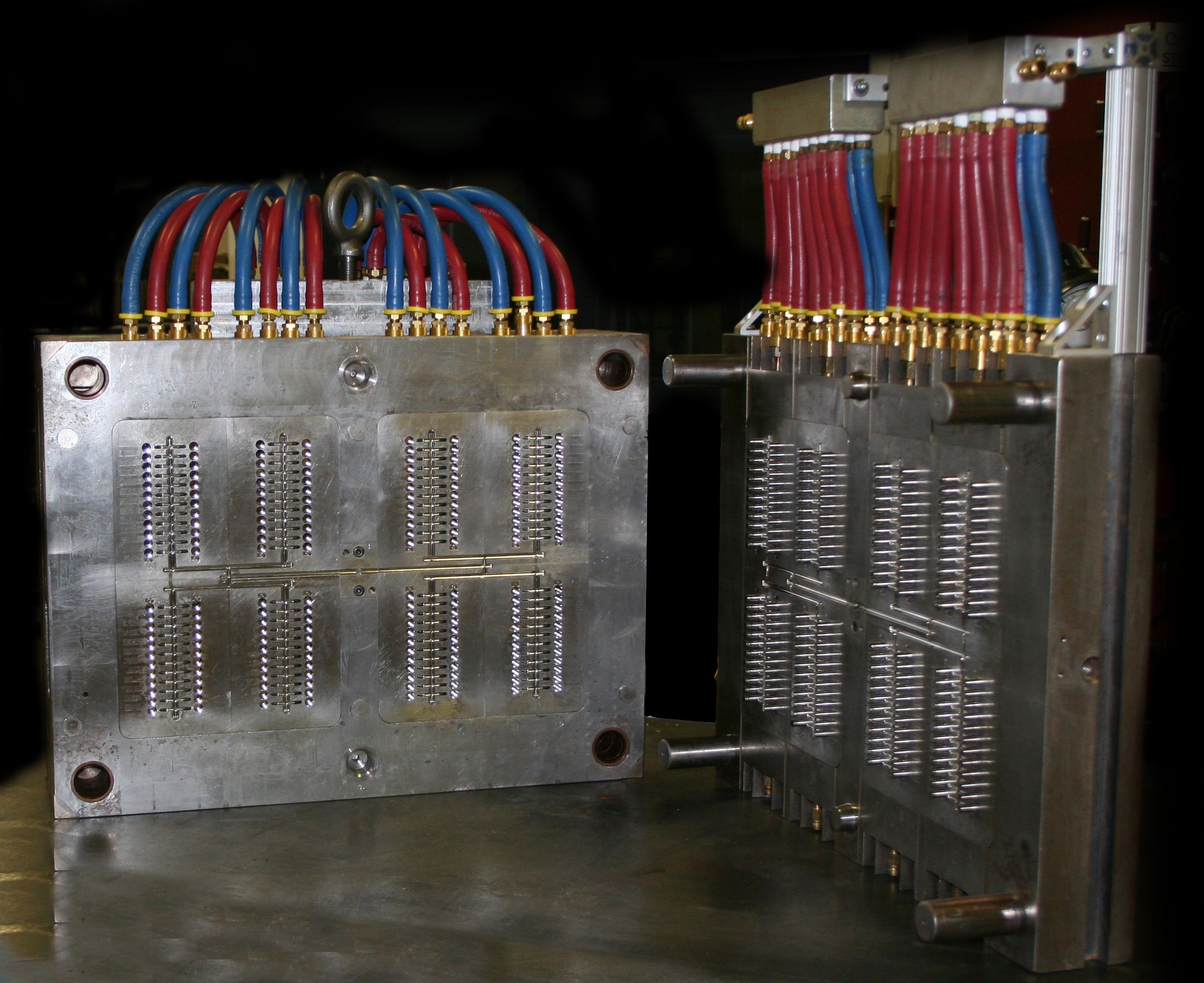 When it comes to injection mold building, strong engineering capabilities, technologies and journeymen tool makers provides options and solutions to customers to help mitigate the most difficult aspects of part and mold design.
It is critically important to work closely with your injection mold builder from the beginning of your project to maintain risk while helping keep the mold build on its timeline as well as on budget.
A quality injection mold that optimizes cycle times, reduces mold downtime will quickly pay for itself during production runs.
Technologies, Equipment and Personnel Achieve High Quality Molds
Tooling engineers utilize technologies to develop 2D and 3D computer generated files of injection molds and mold fill simulation software to create mold designs with proper actions, runners, gates, venting and cooling to achieve reliable and consistent plastic components. From these 2D and 3D injection mold models detailed tool paths are created for specialized CNC machining.
CNC high speed machining centers and EDM's are using this software and other advanced technologies to help journeyman tool makers manufacture injection molds with enhanced accuracy, efficiency and precision. This provides an almost unlimited geometry which has become good news for the production of complex plastic components.
An injection mold building tool maker's job requires advanced training to calculate the feeds and speeds required to make precise cuts with drills, end mills and other sophisticated CNC cutting tools - a job that requires a 4 to 5 year apprenticeship program, and significant on the job training.
Read More