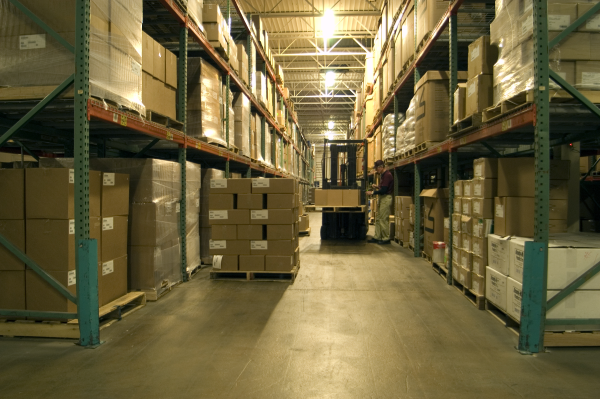 A lot of companies are starting to see their supply-chain as more than just a way to reduce operational costs and promote efficiency. They're beginning to see how a high-performing supply-chain can not only reduce cost - but also drive revenue growth and competitive advantage for the OEM.
This helps launch new products on schedule while ramping-up production quickly. In turn, product manufactures are realizing communicative, collaborative relationships with their suppliers are critical to their success.
Injection molding companies know that loyal suppliers are more likely to provide preferential levels of service to them at times - most significantly when materials or components are in short supply.
Companies want to align themselves with injection molders who strive to be leaders in providing competitive solutions in the areas of cost, quality and delivery.
Product manufacturers are not created equally; they range from very small companies to very large corporations. Consequently, their aspirations, needs, logistics and capabilities vary widely. This means that the most important criteria for one - might not be for another.
Supply-chain excellence supports value-creation and competitive-advantage. It also helps companies launch new products on schedule, ramp up production and expand business in new and existing markets.
According to an annual global survey of 1,400 executives - the supply-chain is understood as an equally important part of business success - just as much as sales and marketing or R&D product development.
According to survey participants this happens due to the ability to enhance customer service - which works well as a strong driver of customer loyalty and repeat purchases.
There are choices everywhere that customers don't have time to evaluate. They make their decisions based on how they are being served and responded to.
Suppliers play an important role in maintaining the brand of their customers. Their responsibilities have evolved, and there is a clear understanding that they are now expected to create value for their customers.
Be Flexible:
Flexibility – understand the needs of the customer and adjust to whatever we need to adjust to meet their needs.
Flexibility means adapting a schedule to meet a customer's needs, bringing in a new piece of equipment to meet a customer's changing requirements.
How fast can the supply-chain detect and respond to issues i.e.; the truck is late, demand suddenly surges, special packaging or handling needs arise.
How fast can your supplier change to overall company strategies or market place changes…and how fast can your supplier adapt and do what it needs to do to accommodate these changes.
~ Clearly flexibility ultimately brings in ERP and other software as these can be enablers for flexibility.
Offer Genuine Quality:
Quality – part quality is of utmost concern. Most companies use some form of product/part inspection. Failures due to manufacturing are unacceptable. The respondents to the global survey showed an agreement that they would pay a little more for some products simply because the risk of failures isn't worth it.
Quality Certifications: Make certain your supplier has proper certifications to meet your product specifications.
Quality Inspections: From goods receipts, production, goods issued and warehousing - inspection should cover key-areas during key-moments.
Inspections during manufacturing processes occur so that a company can verify the product is within certain prescribed tolerances for product usefulness. Final checks of products may also include packaging as well.
Effectively Manage the Total Cost of Product
The evaluation process includes whether or not a supplier was able to help its customer manage or even better - reduce the total cost of the product. Some examples, do they provide production and releases of product to minimize inventory that must be kept on hand. Do they provide continuous improvement which may include anything from upgrading equipment to adding processes and improving work environment? Do they provide secondary services to provide a single source solution to complete your project?
The best suppliers are willing to give an honest appraisal of your project and provide feedback for cost and manufacturability.
Conclusion
Truthfulness, flexibility, quality and the ability to deliver feedback that can help reduce the cost of a part are critical factors for securing a positive industry reputation.
For suppliers that consistently meet these criteria (consistency, certifications, responsiveness, lead times, reliability, and straightforwardness) the rewards can be immense and are often visible in the form of repeat business, customer recognition, referrals and industry-wide awards.
Crescent Industries can help a company with their supply-chain by providing a variety of plastic injection molding processes including over molding, insert molding, family molding, and clean room molding. Simply click this link; crescentind.com for more information.