Injection Molded Part Design Guidelines
Tips to making critical decisions for manufacturing.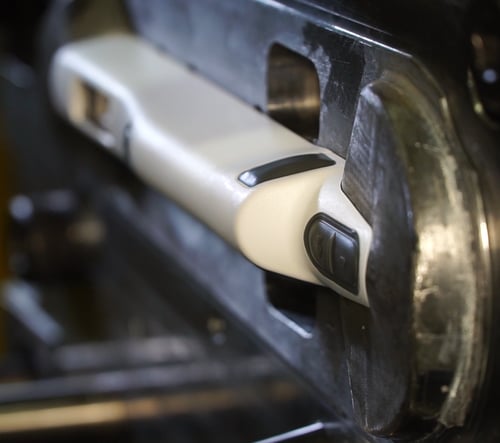 Every part design is unique, but not the elements that need to be considered for overall quality and manufacturing of your plastic component. Crescent Industries' engineers have 100+ years of combined experience in injection molding, with extensive knowledge of part designing, mold designing, part fill simulation and material expertise to help guide you during the design phase. The "Injection Molded Part Design Guidelines" will review items to consider when designing your next plastic component.
Maintaining uniform wall thickness to minimize sink, warp and improve mold fill.

Using generous radius at all corners to avoid sharp corners that increase stress concentration.

Incorporating sufficient draft angles for easy removal of the part from the mold.

Using ribs or gussets to improve part stiffness.
Fill Out The Form To Receive Your Guide!