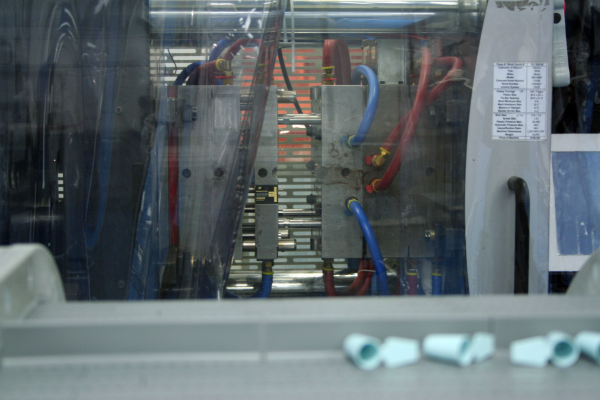 Transferring your molds to another vendor to run production can be a daunting task. This can be a complicated, sometimes scary decision that can be inherently permeated with stress due to the numerous items and processes to be considered.
Any potential injection molder needs to prove its financial stability as a company before being chosen as the successor in obtaining your tools and running production. Also - be absolutely certain your chosen injection molder has a documented tool transfer procedure.
Tool transfer procedures need to include every step the new vendor will take to ensure the smoothest tool transfer - one that genuinely limits any loss of production.
How To Safely Support Tool Transfer of Injection Molding Tooling
It's the responsibility of your new injection molder to establish your tool transfer team. This team needs to consist of and be prepared by;
Representatives from all appropriate departments
All personnel from engineering through production who need to be notified of your tooling project to learn what is expected before the tool arrives at their facility
Any pertinent information about the tools will be given to the new vendor for proper evaluation and inspection of the tools. This information includes:
Drawings
Mold specifications
Part information
Production information
Quality information and any required value added information or auxiliary equipment
Always discuss project time lines, expectations and frequency of project updates with your injection molder early in the tool transfer process so you remain in the loop at all times.
Verify Personalized Service
Your tool transfer team should work tirelessly in order to support and ensure high quality standards for your plastic components are achieved. This will include;
Design of Experiment
Complete Process Validation
Production Realization Process
Validated ERP System
FMEA
Capabilities Studies
Development of Custom Control Protocols
Achieve dock-to-stock status with clients
Choose a company with high expectations of excellence and a clear commitment to sustainability and employee responsibility. These values should be anchored in the company's culture in a manner that keeps them contributing to and maintaining a competitive industry edge.
Why To Secure Value Expansion and Evaluation for Manufacture-ability
Maintaining manufacture-ability means expanding your value. This happens when the injection molder properly evaluates the following:
Condition of the mold
Resin selection
Part geometry
Quality of specifications
Clear, consistent documentation
These evaluations also require upfront planning, investment, communication and clear identification of goals.
Evaluation and Validation of Performance
Validations are required for effective performance evaluation. The performance of FAIR's and CAP's not only help with validation, but also with verification of part conformance and specifications.
Production process evaluation happens after the validation and before the new molder begins to manage and produce the new parts. It is an advantage to engage with industry specialists like Crescent Industries,
Choose Experience for your Tool Transfer - Expert Customized Injection Molding
When you are forced to make a big switch in manufacturing - it should go so smoothly you only notice the increase in quality, attention to detail and timeliness. Your mandated tool transfer should be absolutely painless.
Crescent Industries documented tool transfer procedure offers a systematic approach to transferring tools. We make tool transfer easy for our customers by taking care of all the details for you.
Crescent Industries is an employee-owned injection molding facility. It is 50,000 square feet of precision hydraulic and electric computerized machinery. The attending staff is trained in Scientific Molding principles with certification from RJG & Global Standards for Plastic Certification.
Crescent Industries has been in business for over 70 years if you need to change vendors, choose our experience and industry-leading knowledge.