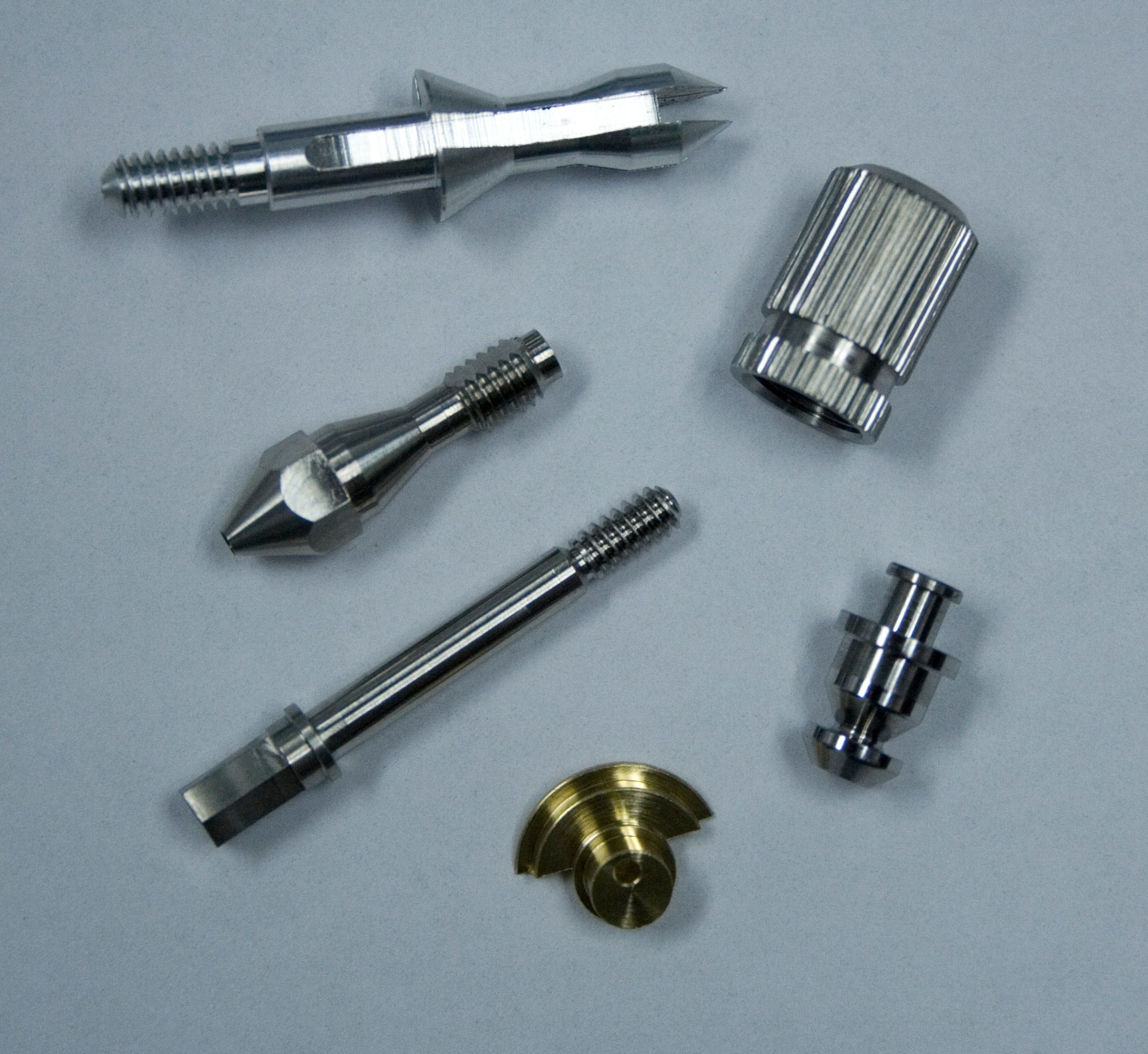 Precision Swiss Screw machining of metal and plastic components continue having major impacts on the medical, aerospace and defense industry. To deliver exceptional performance - every product manufactured for these industries must be created using the most current and accurate manufacturing technology.
Swiss Screw Machining: The Solution for Greater Precision
With Swiss Screw machining, turning is required to make the small, slender, complex and precision components. This is only possible because of this machine's unique design.
Specialized machines are required for creating precision Swiss Screw machined components. This is because exact tolerances are needed by customers.
Machines with a sub-spindle allow for boring on the back side of the part, making complex parts using simultaneous operations. They have up to three or four tools, cutting at the same time and are extremely versatile. This reduces the need for extra secondary operations, allowing for complete machining to be finished in a single operation.
The Value of Swiss Screw Machining
Today, more tools and greater options are available. Swiss CNC automatic lathes have sophisticated controls to streamline the machining process. Swiss screw machining is always preferred for long, slender turned parts and widely used for smaller, highly complex parts. It works well for the pieces that have no turned surfaces at all
Precision Swiss screw machined components can be manufactured from a wide variety of materials and different grades of materials depending on the application.
Aluminum is a heat treatable material which has high mechanical properties that improve stress corrosion, cracking and increased strength. Products are used in electronic hardware and aircrafts.
Plastics offer a wide variety of materials depending on your product needs. Acetal has dimensional stability and ease of machining, with good wear properties, especially in wet environments. Delrin and Nylon are used a lot for insulators or bearings because they have good machining properties. Teflon is outstanding for chemical and weather resistance and UV stablized. PEEK has excellent chemical, thermal and water resistance as well as resistance to abrasion, shock and fatigue.
Stainless steel offers many different grades, including medical grade material. These have excellent corrosion resistance and are heat treatable. These are used in numerous medical and aerospace applications.
Carbon steel has low carbon content and is used in applications that require close tolerances and threading applications like bushings, inserts, couplings, pins, studs and screws. These are suitable for products involving bending, crimping or riveting.
Brass and Copper material are used in electronic hardware, contacts and fittings for several commercial products. Copper is excellent for electrical conductivity.
Alloy steel is heat treatable and used to machine parts for higher stress applications. It provides extreme harden-ability and internal strength. Structural parts such as gears, pinions, spline shafts are often manufactured from alloy steel.
Titanium is a high strength, light weight, bio-compatible material and is used for medical implants.
Molybdenum is heat resistant and is used in heating elements, missile and aircraft parts.
Nickel alloy material is corrosion resistant with strength and provides a lustrous silver color part. Applications include optical parts, springs, surgical instruments, resistors and contacts.
Monel is a nickel material that has high strength and excellent corrosion resistance over a wide range of temperatures and conditions. It is used in products for electrical and electronic components, marine fixtures, fasteners, pumps, valves and shafts.
Crescent Industries provides precision Swiss screw machined components that have tight tolerances, high surface finishes and complex geometries adhering to customer guidelines and specifications. Click here to learn more about our Swiss screw machining capabilities.