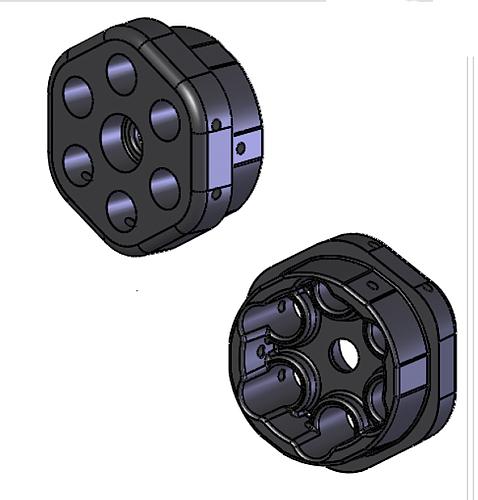 CAE/CAM is a term that means computer-aided engineering/computer-aided manufacturing. CAE/CAM is an advanced computer system and is commonly used for designing and manufacturing products, many of which are produced through the process of custom plastic injection molding.
This broad term - CAE/CAM is used to refer to a number of technologies mostly used for modeling and designing products.
With a CAE/CAM model, engineers can measure real-life attributes, such as volume, density, mass, center of gravity and moment of inertia, measurements for injection molded components or molds that otherwise could only be made on an actual part or mold component.
Benefits Of CAE/CAM Designs
Owning the flexibility for making significant changes to major or minor design very easily - cannot be overstated. Designers now easily move dimensional changes that save drawings for future use or reference.
Proper utilization of CAE/CAM technology helps designers see their designs in the most realistic ways possible. During design processes, a designer is able to cross-check the functionality of their product. Designers are easily able to identify mistakes in the design while still having plenty of time to modify them before proceeding to the next manufacturing phase.
New products developed using CAE/CAM software are tested virtually under practical and realistic conditions. This ease of part specification means making changes that facilitate into efficiencies in function for a system of parts - as well as the manufacturing of any specific part.
Designers for custom plastic injection molding parts can easily create an effective and efficient design more easily than ever before. With the evolution of CAE/CAM software, designers are able to design and draft products faster and faster. This has served to drastically reduce the overall cost of the development of all-new products.
CAE/CAM software has made it possible for engineers to perform every level of the designing process - including creation, optimization, analysis and modification of the product - totally on the computer.
A Common Procedure For Delivering CAM/CAE Advantages Today
The basic procedure used to deliver the CAE/CAM advantages to the custom injection molding world are the software packages now available. These software packages are known to be both fast and accurate.
According to CAE/CAM fundamentals article, "What is CAE/CAM? Written by CAEcamfunda.com, these are the most common procedures followed today:
A 3D model is generated from customer specifications, product requirements, and engineering inputs.
Then the model is analyzed in the analysis section of the software.
If the model does not pass in the analysis step, it is then modified in the modeling section of the software.
After final analysis is ready within the software this can then be sent to the CAM section of software where different kind of machines, parameters, etc to generate a step by step program to operate the machine.
The software will virtually manufacture the model for visualization to check and solve problems.
After verifying the manufacturing operation a list of instructions is created called the CNC program.
The CNC program is sent to the CNC machine and the same operations are performed on the real work piece.
The end product after following this process delivers an exact-replica of the model created in the CAE/CAM software in the computer. The design process must also be generated with an understanding of the production process. This would include, for example, material properties, and manufacturing techniques where the part can be shaped by the scale of production for use in custom plastic injection molding.
How Crescent Industries Can Help
At Crescent, our engineers utilize 2D and 3D computer generated files including Pro E, Autodesk, AutoCAD, Solid Works & Work NC. This makes it simple to maintain the manufacturability of parts ready to be custom injection molded or to create a mold design with the proper actions, gate locations, temperature control and venting.
As a function of the part design process our engineers focus on the plastic component itself. They make sure the part meets all structural and design requirements for use. When focusing on the design of the part - our engineers consider the draft. This is done so the part ejects properly from the mold. It also helps establish wall thicknesses to avoid sink marks, dimples or excessive shrinkage.
By utilizing Sigma Soft Mold fill simulation software we also get a computer aided 3D simulation of how the mold fills, packs and cools during the custom injection molding process before the part and mold are even built.
Please click here, to learn more about Crescent Industries' design and development capabilities for your plastic injection molded component.