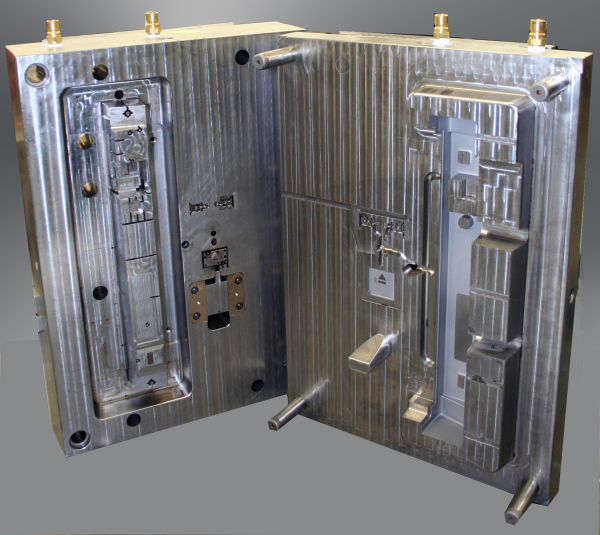 According to an article in Moldmaking Technology; surveys reveal that mold building activities have been in decline. Yet even though there has been a drop in new orders-- spanning about five months, there has been an increase in hiring of new employees.
The survey also revealed an increase in longer supply time deliveries accompanied by higher materials costs. Interestingly enough, these were also accompanied by mold building prices remaining steady and perhaps even more stable. Optimism about the future for mold building remains strong, even though currently it is unlikely the price gains for molds will keep step with the rise in materials costs.

Manufacturing Estimates

Although the US mold building manufacturing sectors reflected a softer third quarter, and even though there doesn't seem much to indicate a change for the next quarter, this is understood by the market observers to be a practically motivated strategy of holding off by customers and business leaders from large order investing and buying for after elections.

The across-the-board expectation is for strong mold building market increases by the first half of 2013. Market forecasts are actually predicting a strong and genuine economic recovery. This positive outlook is established by indicators showing steadily rising employment numbers and steadily increasing housing market values. Market analysts are claiming that within less than a year this economic recovery will be vibrant and visible.

Skilled Labor and Rising Demand

Because the expectation of these market indicators supports the continuation of these trends, there is a stable understanding that the climate for aggregate demands of all kinds of manufactured products will continue on this incline also. As home prices continue to escalate, and home owners are able to realize fair market values for homes, the trend indicates an increase in mold building and manufacturing as a natural outcome for these trends.

Interestingly, although mold building prices remain firm, prices for components and materials continues to escalate. While some claim that it defies logic that materials costs are escalating-- while offshore orders remain steady, North American mold builders report that this is due to a shortage in skilled labor.
Partnering and Mutual Benefit Relationships

In the first quarter of 2012, there was strong performance followed by a decrease in activity during the third quarter. It was a mirror of the general trend that in most forecasts are being viewed as temporary.
The outlook for 2013 remains strong for these reasons. Faith has also been placed in the policymakers ability to avoid our looming fiscal cliff, and do the right thing for our market economies. The expectation is for increased mold building demand, while the European recession which may be limiting the demand for exports.

While the gridlock in Washington can be amended by smart legislation in the blink of an eye, the situation in Europe may take longer to resolve. Faith that a strong economy is the focus of those in charge rests cleanly in the forecasting skills of those who are closest to the legislators in Washington.

Strengthening Business Stability

Stability and strengthening for mold building manufacturers can be protected best by creating mutual benefit partnerships that serve to support the excellence and focus of partnering companies.

Crescent Industries is an employee owned company that works to support manufacturers by offering the necessary services that when outsourced, can save money, time, and effort. In this market of slow but steady recovery, taking advantage of a financial stable mold building and injection molding company can stabilize your business income and growth rates. Crescent Industries is your mutual partner for injection molding and mold building projects.
~Citation: This information was taken from Moldmaking Technology Magazine in the Article "Future Expectations Remain Optimistic Despite Decline in Overall Activity" that was written by Bill Wood.